Ton'ingina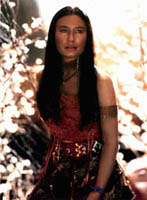 Make-up genius Kevyn Aucoin transformed Tori Amos into a Cherokee woman named Ton'ingina for his book, Face Forward (September 2000).

Here is an excerpt from the book where Aucoin talks about this particular photograph:

As I mentioned in my introduction, Face Forward gave me the opportunity to explore a wide range of looks not possible in the expected book on makeup. It also gave my collaborators the chance to explore a bit of themselves. When Tori Amos and I first spoke of this project, we immediately decided that her two portraits would focus attention on her multi-ethnic background. The first, which you saw just a couple pages earlier, shed a spotlight on her Scottish ancestry. This second photo is an homage to her Cherokee Indian lineage.

The Cherokee are a proud people with a proud past, and though they shared their abundance and culture with white settlers, this was not held sacred by the white man. Surprise. In one act of unfathomable cruelty, many thousands of Cherokee were driven from their homes in the Southeast to reservations a thousand miles to the west. This exodus was called the Trail of Tears because many of those forced to undertake the journey never finished it. Many starved along the way, many grieved for the loss of the land of their ancestors and their loved ones. Brokenhearted, many chose to end their suffering rather than allow themselves to endure the degradation and the rape of their way of life.

Many generations later we find Tori Amos. There is an education to be found in any one line of Tori's music. Her lyrics read like lessons in life. But her gifts range far beyond vocal and songwriting skills. As one of the most compassionate people I have ever known, she has a magical, near mystic presence that deeply affects everyone she touches. Tori's mother's paternal and maternal ancestors are registered on the eastern Cherokee tribal rolls and fled into the Smoky Mountains to rebel against the Tail of Tears. With Tori, it's not hard to see the bloodlines. I've renamed Tori Ton'ingina (from the Omaha Tribe, Inshta'cunda clan), which translates into "new moon coming." Tori, in you the new moon comes and the warm sun rises.


Mary Queen of Scots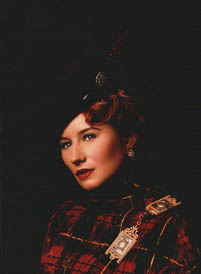 Aucoin also talked about this photo in his Face Forward book:



This reference to the Scots side of her ancestry is the first of two visual explorations into Tori Amos's diverse cultural past. As is the case for many of us, Tori's ancestry is a mix of races and religions, philosophies and professions, fortunes and foibles. What to some may seem like a family tree grown wild and untamed is actually a mighty oak that has weathered life's many storms and can still put out a rare and beautiful blossom like Tori.







Kevyn Aucoin & Tori Amos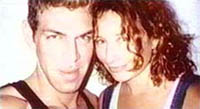 t o r i p h o r i a
www.yessaid.com