songs | interviews | photos | tours | boots | press releases | timeline | stories

---
Mojo (UK)
October 2006

TORI AMOS: THE PIANO-PLAYING KOOKSTRESS. BY HER OWN HAND AND IN HER OWN WORDS.

I'D DESCRIBE MYSELF AS...

to some people I might seem like a prickly Agave cactus, but for some I could be a smooth shot of tequila.

MUSIC CHANGED ME BY...

igniting an internal fire that the Christian church may have made me repent for the rest of my life.

OUTSIDE OF MUSIC, MY BIGGEST PASSION IS...

collecting books on visual art.

MY OFFICIAL QUALIFICATIONS ARE...

Road Dog Mummy.

WHEN IT COMES TO VICES...

I firmly believe that anything can be a vice no matter how self-disciplined you believe you are. I have no illusions, I can be seduced.

THE LAST TIME I CRIED WAS...

over a true account of a little girl whose father left their town in Mexico to find work over the border. She then put stones and small rocks around his footsteps because she had such deep love for her Daddy. Her father's footprint is the last thing she ever saw of him to this day.

THE LAST TIME I WAS EMBARRASSED WAS...

when I fell off my piano stool.

MY MOST TREASURED POSSESSION IS...

my piano.

THE BEST BOOK I'VE READ IS...

Black Elk Speaks, mainly because I can feel Black Elk's voice and vision with the turning of every page although he is lost to us now.

THE BEST FILM I'VE SEEN IS...

well, the best film I've seen in the last week on television was Shenandoah with Jimmy Stewart. The brilliance he has as an actor, there really is no one like him.

MP3, VINYL OR CD?...

I'd rather listen to everyone's music on Direct Stream Digital, 2.8224 mhz.

MY REGRETS ARE...

many. I usually regret something that I should have said but didn't or did and wish I hadn't've. This happens at least once a day.

WHEN WE DIE...

it will be different for each of us.

I'D LIKE TO BE REMEMBERED AS...

someone who served good wine to all, even if you weren't necessarily called a friend.

"I look like this..."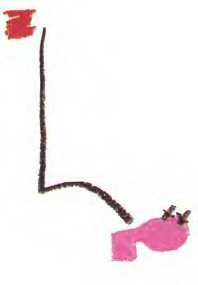 ---
t o r i p h o r i a
tori amos digital archive
yessaid.com