songs | interviews | photos | tours | boots | press releases | timeline | stories

---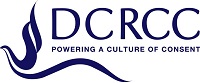 D.C. Rape Crisis Center press release
May 3, 1994

WHAT: The D.C. Rape Crisis Center's Third Annual Gala "Celebrating Change," featuring a dinner buffet provided by 40 of the finest restaurants in the Washington area, a silent auction with merchandise provided by local retailers, and the 1994 Visionary Award recipients, who will be acknowledged for their outstanding contributions to the promotion of social justice.

WHO: (a list of the honorees), Tori Amos, Dr. Joycelyn Elders, Anna Quindlen and Marlo Thomas. Nina Totenberg will be master of ceremonies.

WHERE: Union Station in the East Hall

WHEN: Thursday, June 2, 1994, 7-10 p.m.

TICKETS: Tickets are $50, and can be purchased by calling the Center at (202) 232-0789. A limited quantity will be available at the door for $60. One half of ticket cost is tax deductible.


---
t o r i p h o r i a
tori amos digital archive
yessaid.com