songs | interviews | photos | tours | boots | press releases | timeline | stories

---

press release | promo bio | epk | discography | photos | tour | interviews

---
1998-03-30 / 1998-05-04 / 1998-07-14




Atlantic Records press release
July 14, 1998

TORI AMOS IS SUMMER'S STAND-OUT SOLO TOUR STORY; ARTIST PILOTS OWN SHIP AMONG PACKAGE TOUR CONVOYS

In a summer concert season filled with specialty tours and high-profile package festivals, Atlantic recording artist Tori Amos embarks tomorrow (July 15th) on a cross-country tour all her own. The eagerly anticipated headlining trek marks another step in the evolution of Amos's relationship with her uniquely devoted fans, as it includes her first-ever U.S. arena shows. The itinerary, which is slated to run through October, follows the release of Tori's RIAA gold-certified new album, "from the choirgirl hotel."

Earlier this year, the Tori faithful were treated to her SRO "Sneak Preview '98 'Plugged'" tour of a dozen clubs across North America. The whirlwind jaunt, which garnered critical raves at every stop, was especially noteworthy as the artist's first tour with a full band.

The phenomenon of the Tori audience was recently spotlighted in a Rolling Stone cover story (June 25th). "...Applying ordinary standards to Tori Amos's music is missing the point by a glorious margin," wrote Steven Daly. "Earthbound analysis can't diminish Amos in the eyes of the fans who celebrate her freedom to follow her muse all over the map. On web sites and in fanzines, they breathlessly interpret every line, every nuance of her records."

Honoring the internet's vital link to her fans, Tori is kicking off the current tour by logging on for a special Yahoo-hosted chat with her online fans (www.yahoo.com). The previous "Sneak Preview Tour" was a web-savvy fan's dream, with Tori online chats taking place at virtually every venue.

On the television front, Tori is slated to make her second Late Show With David Letterman appearance of the year on July 27th, coinciding with her debut concert appearance at New York City's famed Madison Square Garden the following night. In addition, Amos is slated to perform on Late Night With Conan O'Brien on August 7th and, also for a second time this year, on The Tonight Show With Jay Leno.

* * * * *

Produced by Amos, "from the choirgirl hotel" was released on May 5th and debuted at #5 on SoundScan's "Top Current Albums" retail sales chart. "Jackie's Strength," the album's new single, is shipping to radio outlets nationwide this week in conjunction with the tour's opening. "from the choirgirl hotel" follows Amos's three consecutive RIAA platinum releases: "LITTLE EARTHQUAKES" (1992), "UNDER THE PINK" (1994), and "BOYS FOR PELE" (1996).

Meanwhile, the companion video to the album's first single, "Spark," continues to be seen in Recurrent rotation on MTV and in Heavy rotation on The Box. In addition, Tori will be the subject of an installment of MTV's documentary program, Ultrasound as well as an episode of MTV's new Revue program, an intimate performance series featuring artists reflecting on their careers.


---
from the choirgirl hotel promo photos
by Darren Keith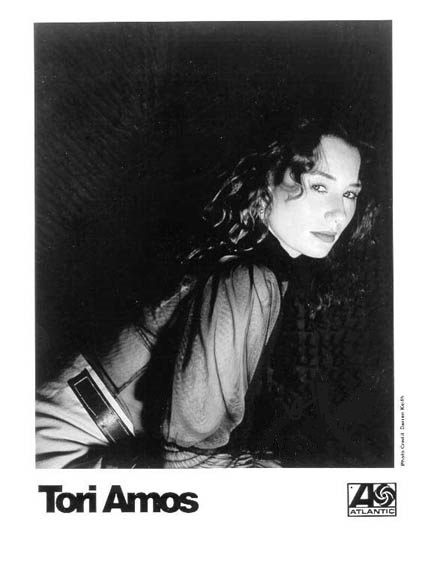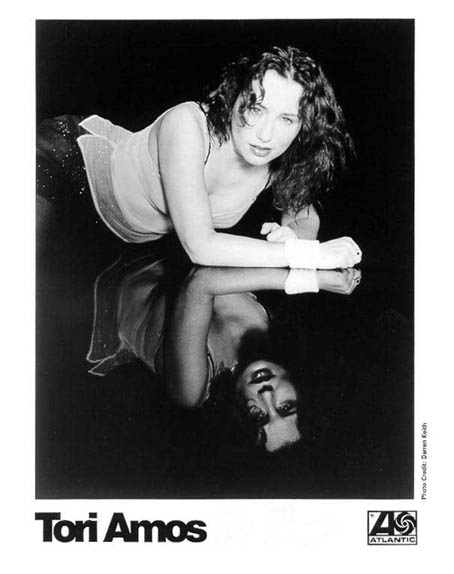 ---
t o r i p h o r i a
tori amos digital archive
yessaid.com