songs | interviews | photos | tours | boots | press releases | timeline | stories

---

press release | promo bio | discography | photos | tour | interviews

---
Atlantic Records promo bio
September 9, 1999

"No one event shaped this record," says Tori Amos about her new album, "to venus and back." "I just let my observations take over. I sort of became a camera orbiting around Venus's heart. You have to keep taking adventures and exposing yourself."

A uniquely conceived 2-CD/cassette set, the transcendent "to venus and back" is Tori's fifth solo Atlantic release, following close on the heels of 1998's celebrated "from the choirgirl hotel." The artist's current musical journey begins with venus orbiting, a collection of all-new Amos songs, while the second half -- venus live. still orbiting - gathers together in-concert highpoints of 1998's "Plugged" world tour.

The album's origins go back to early 1999, when Tori started culling together tracks for an odds-and-sods collection of B-sides and rarities. Instead, to her surprise, a bounty of new songs began to flow.

"You can't command when you get zapped," says Tori of her Muse. "I look at the piano, I stalk her, she looks at me, takes a yawn and goes to sleep. It's like, 'Piss off, Tori. I'm on holiday.' When she does show herself, however, she usually only shows me a glimpse, and then she demands that I become a hunter, a hunter of her frequency.

"It became quite exciting, because we had no idea we were cutting a new record. It just grabbed me by the throat, really. We ended up working around the clock and putting it together pretty quickly."

venus orbiting was recorded with her "Plugged" band -- drummer Matt "The Human Loop" Chamberlain, bassist Jon Evans, guitarist Steve Caton, and Tori herself on Bosendorfer piano, synths, and vocals -- at the Martian Engineering studio in Cornwall, England. The entirety of "to venus and back" was produced by Amos, and recorded and mixed by Mark Hawley and Marcel van Limbeek.

"Being my own producer, no one can make me turn on my artist," she grins. "Obviously, I have a team of musicians and engineers around me that I respect. And when one of them has a suggestion, I -- as 'the producer' -- will literally change my shoes and let 'the artist' leave the room, for all our sakes."

"This is my Cindy Sherman album," Tori says, referring to the photographer/filmmaker whose self-portraits explore the myriad ways in which women have been depicted, from archetype to contemporary culture.

The album opens with the turbulent "Bliss," a dissection of the complexities inherent in the relationship between a father and a daughter. Glistening with liquid synths, "1000 Oceans" is a simple and beautiful love song, while "Glory of the '80s" chronicles Tori's halcyon days on the Sunset Strip, a time of big hair, bustiers, and professionally ripped jeans.

"Looking back, I wouldn't have wanted to be anywhere else in the '80s than as a working musician in L.A.," she reflects. "There was a wonderful decadence about that time, even being on the bottom of the food chain in the underground scene. Going up to Melrose, buying your outfit from Retail Slut, spraying and teasing up your hair... happy times."

That said, Tori is also well aware of the hypocrisy and contradictions that were so prevalent in the Reagan years, a time marked by both excesses and ultra-conservatism.

"I remember LiveAid well," she notes. "I was with people who were touched by those images of starving children, so they phoned the hotline and while they were on hold, they did a line that was half the value of the amount they were going to pledge. That's how it was. Generosity and decadence."

"'Riot Poof' is the gift that I leave as the tooth fairy under the pillows of homophobics," says Tori. "The sun is warming, my man is moistening. 'Riot Poof' isn't about dry. It's wet. I'm puddles. That's my world."

Percolating and psychoactive, "Datura" is named for the flower which, when ingested, can provoke delirium, dream states, and in some cases, death. Long a staple of pagan, shamanic rituals in Mexico and the American Southwest, datura has long been considered a dark and evil plant by those who would squelch indigenous practices of direct communication with divine power. There are indeed datura plants growing in Tori's garden, and, as she points out, "They planted themselves on the record."

Strangely enough, the epiphany that marriage brought Tori is found in the haunting, hymn-like "Lust." "I never realized before that I could never fully experience lust without trust," she says.

One of the album's most powerful moments comes with "Juarez," a song born after Tori read an article in The Guardian (UK) in early 1998 about the infamous Mexican border town where several hundred women have been raped and murdered in unsolved incidents over the past decade. As Tori and her band toured through Texas, the songwriter felt the psychic pull of the bloodied desert.

"The voices were loud and clear," she recalls, "and they haunted me until I finished writing it. My mother used to say that if you pray hard enough, the angels will be there for you. Well, what about those women? Didn't they pray hard enough?"

For the songwriter, "Juarez" serves as somewhat of a corollary to her timeless "Me and a Gun." Tori chose to write the song from the point of view of the desert because "the desert heard the last breaths that these young women took. The desert heard the breathing of the killers as well. It's the antithesis to 'Me and a Gun' because that song was very much about the girl's perspective, and this is coming from a perspective that saw both sides."

venus live. still orbiting, the second half of Tori's latest sonic excursion, collects an eclectic and mesmerizing assortment of Amos songs captured during 1998's acclaimed "Plugged" tour of the world, Tori's first-ever with a full band. In order to decide which tracks made it to the album, says Tori, "the songs had to play against each other, sort of like the Bulls and the Knicks at the NBA play-offs." So Tori (with Hawley and van Limbeek) created a ranking system -- from 1 to 4, with 4 being the highest. Rather than a Greatest Hits in-concert souvenir, venus live. still orbiting compiles what Tori and her mates feel are the most special musical moments of their year-long trek around the globe.

More importantly, the songs are presented just as they were originally peformed. "There are no overdubs," says Tori of the live tracks. "Just remixed with care... and tarted up a little bit."

Just as the planet it is named for, "to venus and back" is, says Tori, "an emotional elixir, with a little bit of Dionysian frenzy thrown in, which resonates with the feeling world, not the thinking world -- where blood and wine become one."


---
to venus and back promo photos
by Francesca Sorrenti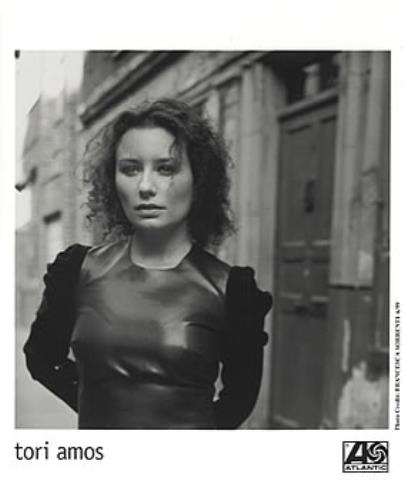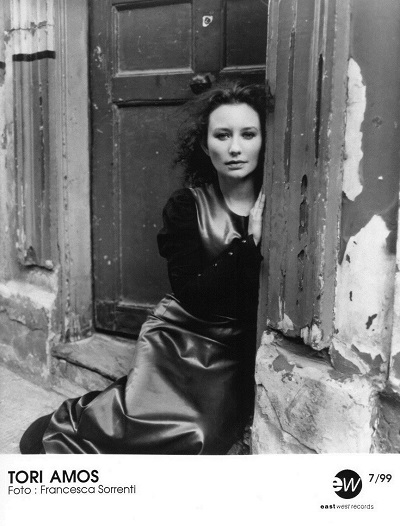 ---
t o r i p h o r i a
tori amos digital archive
yessaid.com