songs | interviews | photos | tours | boots | press releases | timeline | stories

---


press release | Scarlet Stories | discography | photos | tour | interviews

---
2002-07 / 2002-07-23 / 2002-08 / 2002-09-18 / 2003-06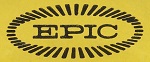 Epic Records press release
September 18, 2002

Scarlet's Walk Hits The Road

Tori Tour to Highlight Epic Debut

NEW YORK -- (PRNewswire) -- Beginning November 7th, Tori Amos, one of the most acclaimed and influential artists of the last decade, will embark On Scarlet's Walk, the headlining tour in support of her Epic Record's debut, Scarlet's Walk, which will be in stores on October 29th. Featured on the tour will be long-time collaborators Jon Evans on bass and Matt Chamberlain on drums and percussion.

The album, Scarlet's Walk, is a journey in itself, a sonic novel in which each song represents a specific stop on the way across America. The central figure on the album is Scarlet, a woman who criss crosses the country in search of answers, in search of herself. On Scarlet's Walk, Tori will bring the role of Scarlet to life.

Supporting Amos throughout the tour will be singer-songwriter Howie Day, whose debut album, Australia, was re-released by Epic Records on June 10, 2002.

Following are the tour dates:

November
11/7 Tampa, FL Tampa Bay Performing Arts Center
11/9 Melbourne, FL Maxwell C. King Center For Performing Arts
11/10 Atlanta, GA Atlanta Civic Center Theatre
11/12 Fairfax, VA Patriot Center
11/13 New York, NY Venue TBA
11/15 Camden, NJ Tweeter Waterfront
11/16 Wallingford, CT Oakdale Theatre
11/17 Providence, RI Providence Performing Arts Center
11/19 Lowell, MA Tsongas Arena
11/20 Montreal, Quebec Molson Centre
11/22 Toronto, Ontario Sears Theatre at the Air Canada Centre
11/23 Columbus, OH Palace Theatre
11/24 Auburn Hills, MI The Palace of Auburn
11/26 Cleveland, OH State Theatre
11/27 Chicago, IL Chicago Theatre
11/30 Minneapolis, MN Northrop Auditorium

December
12/1 Milwaukee, WI Milwaukee Riverside Theatre
12/3 St. Louis, MO Fox Theater
12/5 Denver, CO Magness Arena
12/7 Salt Lake City, UT Ford Theater
12/9 Vancouver, BC Queen Elizabeth Theatre
12/10 Seattle, WA Key Arena
12/11 Portland, OR Childes Center
12/13 La Jolla, CA RIMAC Arena
12/14 Las Vegas, NV The Joint
12/16 Tempe, AZ Gammage Auditorium
12/17 Los Angeles, CA Universal Ampitheatre
12/21 San Francisco, CA Bill Graham Civic Auditorium

Scarlet's Walk was self-produced and recorded in Cornwall, England (at the same studio as several of her most recent releases). The record's first single, "A Sorta Fairytale," has recently been released to radio. Fans may also preview the track and sign up for Tori's official mailing list at http://www.toriamos.com. For more information on Howie Day, visit his website: http://www.howieday.com.


---
t o r i p h o r i a
tori amos digital archive
yessaid.com