albums / Scarlet's Walk

press release / discography / photos / tour

A Prologue / Scarlet Stories / interviews

---

[liner notes]
Scarlet's Walk (2002)
lyrics, quotes & videos

1. Amber Waves
2. a sorta fairytale
3. Wednesday
4. strange
5. Carbon
6. Crazy
7. wampum prayer
8. don't Make Me Come to Vegas
9. Sweet Sangria
10. your cloud
11. pancake
12. I can't see New York
13. mrs. jesus
14. Taxi Ride
15. another girl's paradise
16. Scarlet's Walk
17. Virginia
18. gold dust

B-Sides

Operation Peter Pan

Scarlet's Web bonus track

Mountain

Scarlet's Hidden Treasures

1. Ruby through the Looking-Glass
2. Seaside
3. Bug a Martini
4. Apollo's Frock
5. Tombigbee
6. Indian Summer


---


Tori's seventh solo album, Scarlet's Walk, was released on October 28, 2002 (UK) and October 29, 2002 (US). It was recorded at her home studio, Martian Engineering, in Cornwall, England, and was her first album to be released by Sony/Epic Records.

Read Scarlet Fever - an email bulletin to prepare Epic/Sony Music employees for the release of Scarlet's Walk.

Read Where's Scarlet? by Neil Gaiman.

Scarlet's Hidden Treasures is a 6-song bonus CD that was included with Welcome to Sunny Florida, Tori's live DVD from the tour for Scarlet's Walk.

"A Native American woman came to me and gave me a message saying that our relationship is not to the government, because governments change, but to the land itself. Have we given back, are we being good care takers or just takers? She inspired me to write Scarlet's Walk. The songs on Scarlet's Hidden Treasures are an extended part of that story. They wanted to be heard in their own way and I liked the way they sit together," says Tori.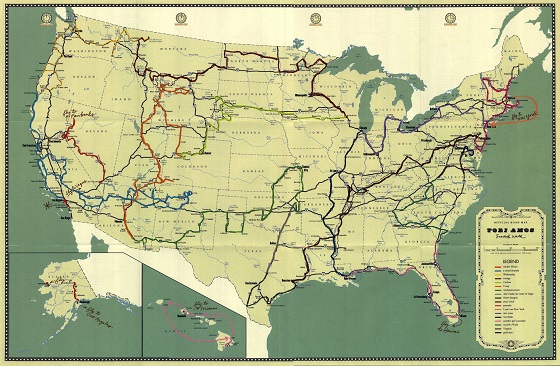 ---
Tori Quotes

"Scarlet came at a time when I had experimented with all forms of keyboards, from harpsichord to synthesizers to sampled things, and each album that I've done I think has taught me something about a different facet of the keyboard world. I am a pianist more than a keyboard player. And you have to delineate that for yourself. I know B-3 players who are B-3 players. I would never say to you that I am a B-3 player, ever. I mean, maybe in 40 years time if I started doing it tomorrow for six hours a day. The piano is my passion and my core. With Scarlet, it wasn't about sampled sounds. I needed to capture the authenticity of the land, so I used instruments that weren't a sample of themselves. And I was also trying to tap into that "great American road trip." And the Wurly and the Rhodes lent themselves to that. But we were going for more of that classic songwriting, sonically nostalgic feeling. The instruments, the engineering, the way that things were recorded, the choice Matt was making -- the different kits he had. It all went core-up. As opposed to everything in post -- it wasn't about that. It was the compressors that were being used at the time as we were recording. There was more of a classic approach, but we were using very updated equipment." [Keyboard - December 2003]

[more Tori Amos quotes about Scarlet's Walk]


---
Scarlet's Walk magazine ad
from Billboard magazine (US), October 26, 2002


---
t o r i p h o r i a
tori amos digital archive
yessaid.com