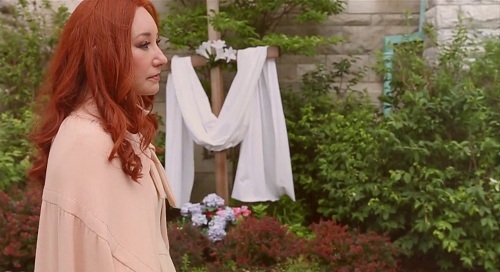 Toriphoria/yessaid.com News & Updates

For more Tori Amos news & info, like Toriphoria on facebook and join the yessaid.com News Network. For discussion and more, join the Toriphorums.


---

November 24, 2013

* Tori Amos will release Unrepentant Geraldines in the spring of 2014. [Press Release]

* Tori's 2014 world tour kicks off in Dublin, Ireland, on May 7. [Tour Dates]


---

November 19, 2013

* The Myth of Tori - Editing update

Because I want to get the book out to all of you amazingly wonderful, patient people as soon as possible, I have taken the next two weeks off work so that I can dedicate all my time to finish proofreading and filling in the gaps with no distractions. Please direct all your helper elves to the yessaid workshop.

I purchased Adobe InDesign for laying out the book, but I have never used this program and don't have time to take a course on it. So, if anyone out there has experience with this program and would be willing to help out, please contact me. I would be eternally grateful.

I also have not settled on a cover design, so if anyone has photos like the one I mentioned below, or the artistic ability to create an appropriate cover for the book, please contact me. Thank you! You will, of course, be credited in the book.


---

October 26, 2013

* The Myth of Tori - Editing update

The Myth of Tori has been completely compiled and organized, leading all the way up to The Light Princess. With the help of a delightful proofreader and editor, the text is being pored over from beginning to end to ensure perfection. Ryan Obermeyer is sharing beautiful drawings of Tori to include with each chapter, and Paulina Cassidy is also contributing artwork to be used throughout the book.

We are still looking for the perfect cover image for the book, possibly a picture of Tori onstage, bowing, with her hands out - similar to this photo:




If you would like to contribute a photo (or artistic rendering of this sort of pose) for the cover, please email: jasonelijah88@gmail.com

* The Myth of Tori - 50 more copies to be printed

Due to all 300 copies selling out before the book has even been printed, we are now increasing the number of copies to be printed to 350. So, at the time of writing this update, there are 46 copies available for pre-order. It is possible that a few copies will be available after printing, but it doesn't seem likely. When there are no more copies available, the Paypal link will be removed from the book page.


---

September 1, 2013

The Myth of Tori is in the very final stages of editing and then will be set up to go to print. The editing process has taken much longer than I anticipated, and that is because it truly must be perfect and I will not compromise the ultimate quality and scope of the book due to self-imposed time restraints. With that being said, it is very possible that the project will be completely finished sometime during the month of September. I am dedicating all of my free time to this, while at the same time working a full-time day job. The wonderful and talented artist Ryan Obermeyer is currently in the process of illustrating the book, providing beautiful drawings of Tori for each chapter.

Due to high demand, I have been able to increase the number of copies being printed to 300, so there are now approximately 30 copies remaining for pre-order. If you think you might want to own a copy of the book, reserve yours now, before they are completely gone.

Thanks for everyone's support on this project. Without all of you, this book would not even be possible and would never exist. I know that it will be a treasure for all fans, past, present, and future. And it's definitely worth the wait.


---

April 30, 2013

The Myth of Tori is almost completely edited and is tentatively expected to be printed by September 1, 2013! The number of copies printed will be set to accommodate all pre-orders. Thank you for all the support on this project; it is very exciting to see the book finally come together!


---

January 12, 2013

The Myth of Tori is in now the proof-reading and editing stage. The project has become so epic that the book is now over 700 pages. More details will be announced as editing continues.




Pre-order to secure a copy from the limited edition printing.


---

November 6, 2012

The Myth of Tori is the official book from yessaid, exploring the evolving story of Tori.

Limited edition hardcover coming in 2013.




Check the Myth of Tori page on facebook for previews and updates.


---

September 29, 2012

Check the Gold Dust page for 12 new Tori Amos interviews (more to come, surely) and setlists for the tour starting October 1.


---

July 30, 2012

The tracklist for Tori's new orchestral album, Gold Dust, has been announced. Get all the details on our new Gold Dust page.


---

May 26, 2012

Tori Amos has announced her next album, Gold Dust, to be released in October 2012. The albums consists of new versions of songs from throughout her career re-recorded with the Metropole Orchestra. Confirmed tracks are "Precious Things," "Flavor," "Winter," "Snow Cherries from France," "Jackie's Strenght," and "Silent All These Years." The album will be promoted with a European and US tour called the Gold Dust Orchestral Tour. On the tour, Tori will be accompanied by an actual orchestra!

Press Release:

A NEWLY ARRANGED & RECORDED COLLECTION
CELEBRATING 20 YEARS AND SPANNING THE ENTIRE TORI SONGBOOK

FEATURING THE METROPOLE ORCHESTRA

TO BE RELEASED OCTOBER 2012

Tori has re-imagined a personally hand-picked collection of songs spanning her entire catalogue with the thirteenth studio album, Gold Dust. Produced by Tori with arrangements by long-time collaborator John Philip Shenale, the new album features re-workings of songs in orchestral settings, which Tori recorded in the studio with the renowned Metropole Orchestra, conducted by Jules Buckley.

"My relationship with all of these songs has changed over the years and they have changed my life. So it wasn't just about capturing the past it was about realizing that the songs had a new narrative now - 10 or 20 years later than they did when I originally recorded them," Tori comments.


---

November 25, 2011

The 2011 tour page has been updated with setlists, pictures and downloads. The Midwinter Graces and Abnormally Attracted to Sin pages have been updated with interviews. The Lyrics section now has all songs in ABC order, plus the option to sort by album.


---

September 17, 2011

The Night of Hunters section has been updated to include the complete album lyrics, photos, interviews, etc. Other sections of the site are also being updated to include all the new info. Many thanks and blessings to everyone who has contributed.

In a new interview from Billboard.com, Tori Amos confirms that in 2012 (to celebrate the 20th anniversary of Little Earthquakes) she is releasing a CD of songs from her entire catalog re-recorded with the Metropole Orchestra.


---

August 18, 2011

The Night of Hunters page has been created. It includes a gallery, tour schedule, interviews, etc. Tori Amos also released a video for "Carry" today, which you can watch at toriamos.com.


---

May 6, 2011

Tori Amos has announced her new album and tour for 2011: Night of Hunters. Get more info at toriamos.com.


---

March 9, 2011

So what's new with Tori Amos? According to Cyndi Lauper's True Colors charity, Tori will be touring Europe in October 2011 and the US in November 2011. There has been no official word on this...

...but it seems possible, for some reason. Maybe because Tori was recording in studio not too long ago with the Metropole Orchestra (from Amsterdam). She performed a show with them last year and the rumor around that time was that they were rehearsing and recording new material and were possibly working on a studio recording of Tori with the orchestra, which would include older and new songs. If this is the case, there would be something for her to tour to promote.

Of course, we'll see as the info comes in...


---

August 12, 2010

Tori Amos recently finished a solo summer tour, check the tour schedule and setlists on the new 2010 tour page. Tori will be in Moscow for one show in September (her first concert in Russia), and she'll be performing with the Metropole orchestra in Amsterdam on October 8 (her first time performing with an orchestra).


---
old news...

-April 2, 2009-

* Welcome to England Video

@ yahoo.com


view screen captures in * Tori On TV gallery
view new Abnormally Attracted to Sin page in * albums


---

-April 2, 2009-

* New Sin, Old Songs: 'I Don't Agree that Music Is Disposable'

@ Rolling Stone.com
At her recent standing-room-only performance at this year's South by Southwest Festival in Austin, Tori Amos premiered songs from her tenth studio album, Abnormally Attracted to Sin, due May 19th. It's her first studio LP since 2007's American Doll Posse, and the record finds the singer-pianist exploring familiar territory: power in all its guises, be it sexual, monetary or political. 'Before, we used to think power was if you had a job and you had money,' she says. 'And if that's our definition of success, then very few people have it - the money part anyway. So [I'm] redefining what it means, because power is also an aphrodisiac.'

Working once again with her husband, engineer Mark Hawley, Amos says that the album's production is key. 'Sound is an instrument,' she explains. 'It's not just, 'Let's jam.'' But visuals were central to the record, too: the LP will be accompanied by a series of 16 'visualettes,' short films that Amos largely funded herself that were directed by Christian Lamb. The footage, captured during Amos' world tour in support for American Doll Posse, actually inspired the songs that would become Abnormally Attracted to Sin.

'I'd see montages of our life on the road,' she says, 'and I'd shut off the music, realizing this music is not the underscoring for what I'm seeing at all.' Near the end of the tour, she started writing the songs because she knew that Lamb's films 'needed another story. I said, I wanna give people something that says my favorite thing: If it's too loud, turn it up. I wanna give people creative worlds to walk into so that they are getting a sensory overload. You give people treasures, not 'How can I cut all the costs' - Though the project took money out of her pocket, it was important to Amos, she says, because 'people are just putting out the worst. And I don't agree that music is disposable.'

Her own music certainly has staying power - especially for the die-hard fans that pack her shows hoping to hear early cuts. 'I'm a different person,' she says, 'but the songs, the faces, the life experience or the fantasies that you assign to certain songs in order for you to perform them, and to let them live in you, change. So when I perform them now, if I do 'Winter' or 'Silent All These Years' [both from Amos' platinum debut, Little Earthquakes], I've surprised myself what stories, what photographs come up in my mind. And that's why I do insert the catalog, because I don't see it as my past, I see the songs as timeless for me. It's just my perception that needs to change.'

Amos' new music will be her first to come out on Universal Music. She landed the new deal after stumbling into a label rep while she was at lunch - with other, smaller distribution companies. The rep passed her table, said hello and took a phone call from 'my boss' boss,' Amos recalls: Doug Morris, the Chairman and CEO of Universal Music Group. As Amos was finishing lunch, she noticed the woman still outside the restaurant, pacing and talking on her cell. 'And in that moment, my life flashed before my eyes,' she says. 'I thought, Doug Morris. He's right there. We haven't talked in 14 years. I miss Doug Morris. We didn't always agree, but he's still passionate about music.

'I put all my mother's training of manners and everything I know to be right and good in the world, and I walked up and I looked at this woman who I'd barely met and interrupted her call, and said, 'Would you send Doug my love'? And she looked at me and said, 'Right now'? I said, 'Now would be good.'


---

-April 2, 2009-

* The alt-music poster child is back.

THE INSIDER : @ Nylon.com by REBECCA WILLA DAVIS
The first thing you notice about Tori Amos, besides her still-vivid red hair, is that she's a total press pro.

She greets me like an old friend, compliments me on my dress, and stretches out on the couch like a ten-year-old watching TV, even though it's the first time we've ever met. It's no surprise; after all, the iconic musician has been wooing audiences for nearly 20 years. On the eve of her new release, Abnormally Attracted to Sin, Amos opened up to NYLON about making it on Broadway, singing duets, and fighting your way up the alt-music world's ranks.

I hear you're working on a musical right now. How's that going?

I'm getting put through my paces, in a good way. I guess what that is, is that the project still has a green light. For a while it was the only thing that I thought about creatively. Samuel Adamson and I had been put together as a team a few years ago. And we're at a stage now where, after we've turned in the first draft, the producer, who's here in New York, said, "Okay great. Let's roll up our sleeves now."

Any idea when it will open?

Well, we want to have the draft'a real working draft'top to tail done by the end of the year, and then, I think, start going into proper workshops with it.

So you're doing a musical, you've inspired a comic book, you've put out albums'is there anything you haven't done that you'd really love to do?

Yeah, I'm sure there is. [Laughs] That's so funny. Well I haven't done a Christmas record. There are all kinds of things I haven't done'I haven't done a duets record.

Would you do it with anyone in particular?

Ben Harper'I just ran into him at SXSW. But if I did a duets record, I think it'd be really fun to do 12 to 14 songs with different people, different styles, different worlds. When I ran into Ben again after many years, I realized [a duets album] is something I could enjoy doing-working with people that not only you respect, but that you get a great buzz with.

With the increased digitalization of music, did you approach your new album any differently?

Well, I wanted to deliver a beautiful package and I know that this is a time when packaging is becoming obsolete and it's all very disposable. Sometimes I'll look at packaging and think, "Oh my God, why did you even waste the trees?" Having such an affinity with the visual world, I don't capitulate to the fears out there. I think that there's got to be somebody who embraces the visual side in a digital sonic age and weaves it in there. We're trying to understand this wild west of digital format, and visuals are going to be involved. How is yet being defined, [but] I thought if each song [from the new album] had its own little movie.

How do you manage to stay relevant and still connect with your audience, after nearly 20 years making music?

Well, you have to be interested and excited about what you're doing. As you develop enough life experience, you've got to value what that is. Youth does not have that. Youth has a lot but it doesn't have any fucking wisdom. That's not negative, it's just like, I don't have lineless skin, and you don't get these lines without living. I know that sometimes the culture only values the teenage perspective, but there are other perspectives, too. And when you're about ready to jump off a cliff, I don't know if talking about shopping is going to get you through it.

Is it any easier to be taken seriously as a young female musician?

Sure. In some ways, there are a lot of opportunities for musicians now that were really tough in 1990. There are a lot of outlets now that you didn't have then. I think there are so many opportunities as a new female artist, and as a new male artist as well. There seems to be a lot more out there now, and I think that's exciting.

So it's not so much a matter of changing norms, but rather of people who can take advantage of it?

Well, and you've got to get through the fact that the aphrodisiac is the new, the next thing. It's like a fix, [the public] needs the next one to be consumed with, and then the next one. What's changed-and what needs to happen now?is that they are able to keep coming back to artists as they change and grow. They do have something to say, they just have a different fight now.


---

-March 31, 2009-

* Acoustically Attracted to Sin

Special ONE-NIGHT ONLY Exclusive Solo Performance in London. Tori will be performing a special ONE-NIGHT ONLY exclusive solo performance at London's Savoy Theatre on April 27th. Entitled Acoustically Attracted to Sin, on this rare evening Tori will perform songs from the forthcoming album, Abnormally to Sin, as well as some of her classics. Tickets on sale online at 9am on Friday 3rd April 2009 by clicking here. Tickets limited to 2 per household.


---

-March 20, 2009-

* Tori in the SXSW KGRS Music Lounge with host Jody Denberg

The show was streamed live from from the KGSR Music Lounge in Austin, Texas. Tori played five songs; Cloud on My Tongue, Crucify, Jackie's Strength, 1000 Oceans, Silent All These Years. Tori revealed a trio tour with Matt and Jon, no guitarist, they may go to Russia for the first time, it will be a "world tour", there are only 16 visualettes ; Mary Jane doesn't have one.

download the audio in *Sonic Shapes
view more images in * the gallery
read the transcript in * interview


---

-March 20, 2009-

* Tori Amos Seduces SXSW

@Spinner.com "It' good to see some familiar faces," Tori Amos said from the stage at her SXSW performance Thursday night at Austin's La Zona Rosa. "I've missed you guys." Judging by the wealth of screams and flashing bulbs -- not to mention an unabashedly enthusiastic introduction by celebrity blogger Perez Hilton -- the feeling was mutual.

Amos kicked off her 45-minute set with 'Lady In Blue,' a new tune off her May 19-due album, 'Abnormally Attracted to Sin." In fact, she would debut three new songs, with 'Curtain Call' and 'Mary Jane' rounding out the trifecta. 'Mary Jane,' Amos admitted, was a true story about a teenage boy who asked his mother if he could spend the weekend with, well, Mary Jane. His mother, who was leaving town, thought it as a birds and bees moment. Turns out, dude just wanted weed.

The performance was Amos' first since 2007, and jumpstarted the promotional throes for 'Abnormally Attracted to Sin,' but Amos was sure to dish out some vintage favorites. Among them: 'Crucify,' 'Silent All These Years' and 'Take to the Sky,' during which she added a little bit of Carole King's 'I Feel the Earth Move' for good measure. But it was the last line that Amos belted of the night that served as both assurance and a warning for things to come: "She has risen."

Amen.


---

*SXSW Video Interview by Billboard



@Billboard.com Sure, there are plenty of up-and-comers playing all night at South-By, but then there's also veteran artists like Tori Amos on hand. Before her set at La Zona Rosa yesterday (March 19), Tori sat down in front of Billboard's cameras to talk about her new album, due May 19, and how creating it helped her to "pull myself out of paralysis" and "not get stuck in the place of shock." The La Zona Rosa show, which included Perez Hilton's introduction, featured Amos previewing a number of songs from the forthcoming, "Abnormally Attracted To Sin," her tenth studio album. Hard to believe it's been 17 years since "Little Earthquakes." (Video interview by Cortney Harding/Billboard)


---

-March 19, 2009-

* Tori plays SXSW in Austin, Texas



Lil Jon and Tori Amos will play La Zona Rosa on Thursday, March 19 as part of the Universal Republic Records showcase. Iglu & Hartly, Erin McCarley, Rocco Deluca and the Burden, Gabriella Cilmi and Steel Panther will also be on the bill.

download the audio in *Sonic Shapes
view more images in * the gallery

Introduction by Perez Hilton

Lady in Blue | Curtain Call | Crucify | Cloud On My Tongue | Beauty of Speed | Mary Jane | Take To The Sky | Silent All These Years | Barons of Suburbia


---

-March 10, 2009-

*Tori Reveals Sinful Cover Art, Tracklisting and Release Date

@Spinner.com Tori Amos is in a good mood when she phones Spinner from her Cornwall, England studio. She owes her glee, in part, to a white chocolate chip cookie, which she informs us her 8-year-old daughter, Natashya, baked for her. "Husband didn't marry me for my baking," she laughs.

It's just weeks away from Amos' scheduled performance at SXSW, where she'll unveil new tunes from her tenth studio album, 'Abnormally Attracted to Sin,' due May 19. In addition to debuting the album cover and tracklist with Spinner, Amos discussed her new work, how to divvy up the Democrats and Republicans, and what she considers to be the greatest sin of all.

What was the impetus behind this new collection?

I'm drawn to questioning what traditional authorities have defined sin to be. As a minister's daughter, I've been exposed to the traditional belief system. [Sin] has been used to shame and control people. If you're controlled by a religious structure, then you're going to have a very different outlook on life and what you're open to than if you're not controlled by these old, crumbling concepts.

The new album, 'Abnormally Attracted to Sin,' takes its name from a line in 'Guys and Dolls,' said by the character Sarah Brown. Do you feel a kinship with her in any way?

No, because I'm not torn by my religious beliefs. A lot of the problems we have right now in our world are because of intolerance dictated by the big religions.

Do you feel it's your duty or obligation to expose these truths in your work?

I find that right now, in this turbulent time where there's so much strife all around the world, there is an opportunity for religions to open their doors and their hearts -- to become compassionate for someone else's beliefs instead of intolerant. That's always really disappointed me about people who talk about being religious, and yet they're the most judgemental, usually. Right now, we're at war, and I wrote quite a lot of this album while I was on tour last time. I traveled the world, I played in Israel, I traveled through countries where the major religions exist -- and the one thing that I started to do more than ever was to really ask questions about "What do I believe in?" Traveling and seeing how women see themselves in different cultures ... how the community thinks of them becomes so important for some of them, more than how than how they even feel about themselves. And some of them are dying -- they're dying in their lives. You might be approved of in your community, but your heart is completely breaking. And I don't find that a tolerant society -- that is not the compassionate Christ path to me. I began to see that kindness and tolerance were not found in institutions, but found in individuals who seemed to be breaking away from the old patriarchal viewpoint.

Did you have a similar experience growing up in a Christian household?

I was brought up in a home that was ... we were brought up in the Christian doctrine, and that's just what it was. We believed in it, and I think the question is: What is that doctrine? Because it's not about the open heart. Maybe it takes times like we have right now, times of so much upheaval, where you allow yourself to really find out what it is that you feel about something. My daughter has all kinds of questions all the time, and if she were brought up in a less tolerant household, she would be broken, no question about it. But she has a grandfather who was a Methodist minister and she has a part of her family who are very much practicing Christians, yet she loves them. But she is not interested if they agree with what she thinks because she is allowed to believe in what she wants.

One of the current arguments at large in America is whether or not gays should have the right to marry. Religion is often used in the argument against gay marriage. Why do you think that union is so threatening?

We go back to that word -- intolerance. That, to me, isn't what America ever was. It wasn't about telling another person how to live their life. I always said in a perfect world, you keep the Democrats out of your bank account and the Republicans out of your bedroom. But in life, why do you have to have anybody else in your bedroom if you're a consenting adult? That is the need people have right now, it seems, to dictate to another person how they should live there life. I find that the greatest sin of all. The record explores all kinds of feelings and depending on your state of mind, your set of circumstances could result in a very different outcome.

What can you tell me about the visuals that will be accompanying each of the songs on this album?

I'm calling them "vignettes" because it's more akin to a mini-film. This all started on tour last time, when we were filming the live shows. The director was putting together montages, and as I saw the montages, new music was already coming. I started to put the new music to the mini-films that were being made out on the road.

When I travel I get all kinds of ideas. I'm forced to see things that I wouldn't and question. When you asked me about 'Guys and Dolls,' I guess I was never a Bible-thumping Christian; I was always trying to question because I had so much religion in my upbringing. I was drawn to those people and those ideas that weren't accepted necessarily, and it's not because these ideas in reality are "evil" -- that's just the perception that's being given. The reality I was brought up in was, "Anything that doesn't work within the Christian doctrine is sinful." And that's a lot of stuff.





Abnormally Attracted to Sin
Release Date May 19, 2009 [us]
by Universal Republic

1. Give
2. Welcome to England
3. Strong Black Vine
4. Flavor
5. Not Dying Today
6. Maybe California
7. Curtain Call
8. Fire to Your Plain
9. Police Me
10. That Guy
11. Abnormally Attracted to Sin
12. 500 Miles
13. Mary Jane
14. Starling
15. Fast Horse
16. Ophelia
17. Lady in Blue
---

-February 17, 2009-

*Tori's New CD, ABNORMALLY ATTRACTED TO SIN
Due out Spring 2009 + SXSW Showcase in March

Tori will Headline Universal Republic Showcase at South by Southwest Music Conference on March 19, 2009 In Texas. NEW YORK--(Business Wire)--There will be thousands of artists and tens of thousands of music fans gathering at over 60 venues for this year's South By Southwest Music Conference in Austin, TX, but all eyes will be on groundbreaking star Tori Amos, headlining one of the most anticipated events in the conference's two decade-plus history, on Thursday, March 19, at historic Austin club, La Zona Rosa.

The Grammy nominated singer/songwriter is headlining a star-studded Universal Republic Records showcase at the popular venue, sure to be looked on as one of the must-see events of the four day festival. Tori will be performing new songs from her upcoming Universal Republic debut album, ABNORMALLY ATTRACTED TO SIN, scheduled to hit stores and the digital domain this spring, as well as other classics from her influential repertoire.

Tori's recent signing with Universal Republic is in keeping with the inventive star's unconventional approach to the artist/record company relationship. Universal Republic will distribute Tori's new album, as well as correlate other ventures in tandem with Tori's prolific creative output. ABNORMALLY ATTRACTED TO SIN, her tenth studio album, is another innovative chapter in the artist's trailblazing story. Every track on the album will be accompanied by a corresponding 'visualette,' featuring footage that has been captured over the past year. Shot in HD and Super 8, the visualettes will incorporate a documentary style.

Tori's most recent album, AMERICAN DOLL POSSE, which has been hailed by Rolling Stone magazine as 'her best album in years,' was released in 2007 to a chorus of rave reviews. The captivating album, like many of her previous efforts, adhered to a strong conceptual theme, with Tori inhabiting multiple archetypal female personae, a testament to her willingness to continue to push the boundaries of the female singer/songwriter.

Regarded as one of the most emotionally fearless live artists in music today, her most recent world tour, launched in the summer of 2007, saw her soar with her first full-fledged rock band in nearly a decade. Media platforms such as the BBC lauded both her live show and album as 'returning Tori Amos back to the forefront of a genre she defined...still pushing her own boundaries.'


---

-January 2009-

* Tori is featured in the new Keyboard Player Magazine

Singer-songwriter Tori Amos talks to Douglas McPherson about her creative process and her battle for creative freedom. Check out the article and pics HERE.


---

(really old news)

---
t o r i p h o r i a
the World of Tori Amos
www.yessaid.com