songs | interviews | photos | tours | boots | press releases | timeline | stories

---


press release | Scarlet Stories | discography | photos | tour | interviews

---
2002-07 / 2002-07-23 / 2002-08 / 2002-09-18 / 2003-06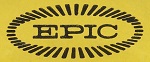 Epic Records press release
July 23, 2002

A Signing of Epic Proportions

Tori Amos' Scarlet's Walk to Begin October 29th

NEW YORK -- (PRNewswire) -- Epic Records is pleased to announce the signing of Tori Amos, one of the most celebrated and respected artists of the last decade. Tori is a unique talent whose distinctive voice and thought provoking songs have mesmerized and inspired a generation of fans throughout the world. She represents a proud addition to the Epic Records family.

Scarlet's Walk, her Epic Records debut, may very well be her most inviting release to date. It is a sonic novel of sorts which takes the listener on an aural journey of America's recent and not-so-recent past. As the story moves from coast to coast, questions are asked and notions are challenged with each song representing a specific stop along the way. In the middle of it all roams Scarlet, "...who may be the land and may be a person and may be a trail of blood" (Neil Gaiman).

The disc was self-produced and recorded in Cornwall, England (the same studio as several of her other releases). It features performances by her long-time collaborators Jon Evans on bass and Matt Chamberlain (Bowie, Fiona Apple) on drums. The record's first single "A Sorta Fairytale" will be serviced to radio in mid-September. In support of the album, Tori will embark on a headlining tour of the United States this fall with international dates to follow.

Worldwide, Tori's critically acclaimed discography includes the 1992 multi-platinum breakthrough album Little Earthquakes and 1994's Under The Pink, as well as the platinum successes Boys For Pele, From The Choirgirl Hotel and To Venus and Back. Her most recent "reinterpretations" record, Strange Little Girls, is certified gold. For her work she has received eight Grammy Nominations.

Scarlet's Walk will be available in stores October 29, 2002.

Note: Previously, on July 18, 2002, a press release had been released with the same text except the release date was October 15th.


---
t o r i p h o r i a
tori amos digital archive
yessaid.com