songs | interviews | photos | tours | boots | press releases | timeline

---
Tori Amos: timeline
[before] [1963-1968] [1969-1974] [1975-1977] [1978-1983] [1984-1989] [1990-1992] [1993-1994] [1995-1996] [1997-1998] [1999-2000] [2001] [2002-2003] [2004-2005] [2006-2008] [2009-2010] [2011-2013] [2014-2017] [2018-2023] [future & now]


---
2004 - 2005

January 2004

* Tori talks about beekeeping in a Q magazine interview:

I've noticed that you've used the word "bees" in many of your songs. What is the significance of all these bees?

Tori replied, "I've always been drawn to beekeeping, the culture of honey, the sensuality of how it is created. If I see bee-keepers, I pull over."

May 18, 2004

* Tori's first concert DVD, Welcome to Sunny Florida, is released. It includes a bonus audio cd called Scarlet's Hidden Treasures which contains 6 previously unreleased songs.

Read the Sony Music press release for Welcome to Sunny Florida.

October 18, 2004

* Corsets designed by Tori Amos and other celebrities are auctioned by Frederick's of Hollywood in a fund-raiser for RAINN. The auction ends on October 28 at $890.




The ebay auction description said this about Tori's corset:

Tori Amos designed this yellow and black striped corset with feathers, which she titles "Honey Bee." The cups have white flowers at their centers becoming eyes, wire antennas on the cups and wire mesh wings on the back creating a very true-to-life bee. Also present is the original notebook and sketch completed by Tori reading "Honey Bee / With Love / Tori Amos / With Hagene Wist (sic)." The corset is hand-made by Frederick's of Hollywood based upon this design.

Singer/songwriter Tori Amos has been performing since the age of 13. Her music combines alternative rock with a 1970s approach. She is best known for albums such as Little Earthquakes (1992) and Under the Pink (1994).

Proceeds from this sale benefit RAINN:

The Rape, Abuse & Incest National Network (RAINN) is the nation's largest anti-sexual assault organization. RAINN operates the National Sexual Assault Hotline at 1.800.656.HOPE and carries out programs to prevent sexual assault, help victims and ensure that rapists are brought to justice. One of "America's 100 Best Charities" (Worth magazine 12/01)

November 22, 2004

* Tori's brother, Edison Michael Amos, passes away from injuries suffered in a car wreck the previous evening in Southern Pines, NC. He was 50 years old.

Tori releases the following quote about her brother:

"Michael was the one that brought Led Zeppelin into the house, he introduced me to all that was great about Music... I will miss his presence on this planet, but he will forever be on my shoulder whispering in my ear, 'energy energy.'"

January 28, 2005

* Over the weekend, Tori films the video for Sleeps with Butterflies. The video is directed by Laurent Brier, who also worked with the Radiohead, Red Hot Chili Peppers and Aphex Twins. According to toriamos.com, "rumor is she's chosen to work with Laurent because his concepts are hugely influenced by illustrators and painters, similar to Tori."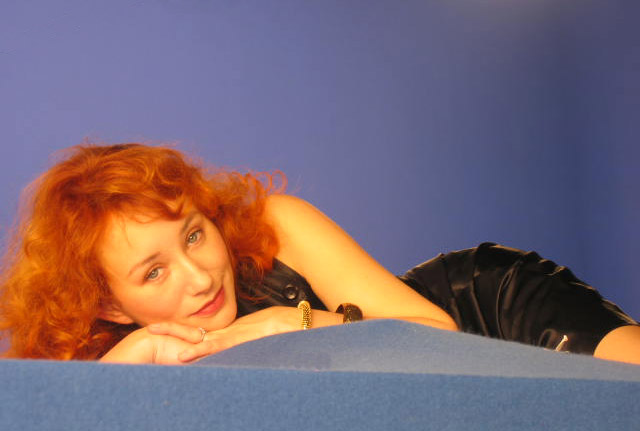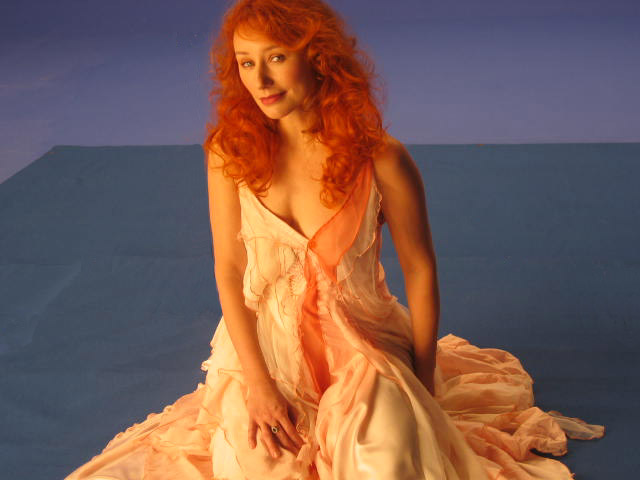 February 8, 2005

* Tori Amos: Piece by Piece, a book by Tori Amos and Ann Powers, is released.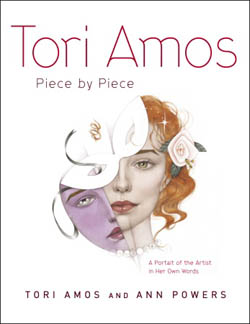 February 22, 2005

* Tori's eighth solo album, The Beekeeper, is released. It features Matt Chamberlain on drums and Jon Evans on bass, as well as the mysterious Mac Aladdin on guitars. The rumor is that Mac Aladdin is really Tori Amos using a computer to make a keyboard sound like a guitar. Tori introduces a new keyboard on this album, the B3 Hammond. Damien Rice accompanies her on the song, The Power of Orange Knickers.

March 2, 2005

* The Beekeeper debuts at #5 on Billboard's US album chart, with 83,000 units sold. toriamos.com had this to say about the album's debut -

"Not only did The Beekeeper lock up the #1 spot on iTunes, it also debuted at No.5 on the Billboard 200 today. With this fifth top 10 debut, Tori joins an exclusive club of female acts to do this both in the SoundScan era and ever: they include Mary J. Blige, Mariah Carey, Celine Dion, Janet Jackson, Madonna, Britney Spears, LeAnn Rhimes, and Barbara Streisand."

* Tori performed a specially commissioned 15-minute epic song with words from the Song of Solomon (from the Bible). "I sleep walked, my heart waketh," she sang. She did this special performance for designing duo Viktor and Rolf in Paris on a fashion runway while the models walked out and posed in front of her giant Bosendorder piano. You can see many pictures from this show here. And check the forum for even more.




April 1, 2005

* Tori kicks off her fifth solo tour in Tampa, Florida. She tours with her Bösendorfer piano, a Fender Rhodes electric piano and two Hammond organs. The US tour is only 14 shows, and tickets for all the shows sell out in less than 10 minutes. She then tours Australia for the first time since 1994, then Europe, with the tour ending in Istanbul, Turkey. After a month-long break, Tori returns to the US in August for the Summer of Sin tour, which ends in September. [tour details]




before | after


---
t o r i p h o r i a
tori amos digital archive
yessaid.com